Our Partners in Villanueva
Along the years we have developed very trustworthy partners in Villanueva who work with us to decide what projects are needed and wanted, and on whom we depend to communicate with the people and carry out the projects after we leave. Our esteemed and appreciated partners are included in these testimonials.
Maria Dolores Espinosa Huete, the national Ministry of Education's delegate in the Municipality of Villanueva.
Carlos Mesa, Director of the high school in Villanueva (Instituto Nacional de Villanueva) and the rural branch high school in La Carreta.
Juan Gomez Mayor of Villanueva and the municipal council.
The doctors of the Villanueva hospital/medical clinic under the direction of Dr. Alma Cadena.
The brigadistas, a volunteer group for health and education (Registered Nurses Candida Betanco and Antonia Gomez and community volunteers Juanita Pineda, and Lucas Mercado).
Neptalia (Tala) Escobar, RN Retired, Director of the Villanueva community clinic.
Dr. Rosa Amalia Reyes, DDS.
Sergio Escorcia, owner of Finca San Ignacio where we are honored to hold our annual day camp for special needs youth.
Teachers of the schools that we support.
Pastors of the local churches.
Families in the Villanueva community who house and feed our volunteers.
Parents who bring their children with special needs to the day camp. One of the mothers at camp said, "Here (at the day camp) the children are accepted for who they are; they feel self-confident, and that transfers into the classrooms and their homes."
Welcome
Somos Ohana is an all volunteer organization called to cooperate with groups or individuals seeking to improve their lives, especially those who are marginalized by socio-economic, political, cultural, or enviornmental conditions.
What We Do
The community of Villanueva, in the northwestern part of Nicaragua, receives us each year as partners. We work with the local teachers, nurses, doctors, farmers, parents of children with special needs, to address a few of the many urgent needs they face each day.
During this summer's visit of the Somos Ohana volunteers [...]
The Somos Ohana Volunteers returned in August from their [...]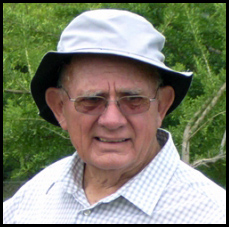 Daniel Flavin – In Memoriam
Somos Ohana Nicaragua co-founder Daniel Flavin passed from this life Aug. 6, 2021, at the age of 89. Dan spent his whole life working in compassionate solidarity with people – those in faith communities, those with material as well as spiritual needs and those who have the inspiration to help their communities but need access to resources of all kinds. Along with his wife and co-founder, Charlotte ("Maura") Flavin, they worked in solidarity with communities in Peru, New York City, Maui Hawaii, and Nicaragua.
After the disastrous Hurricane Mitch struck Nicaragua in Oct, 1998, Dan and Charlotte began going to that country to help rebuild houses and provide other solidarity. Soon after, they formed a non-profit registered in Hawaii. Somos Ohana Nicaragua was recognized by the IRS in 2006. Since their first trip to the Municipality of Villanueva, Departamento de Chinandega, they have traveled with volunteers from Hawaii and other states from 4-6 weeks yearly through 2019, assisting the teachers, students, health care workers, and children with special needs.
Daniel is survived by his wife and his sons John (of Seattle) and James (of Maui) and their families. Somos Ohana Nicaragua's Board of Directors, and our network of friends and supporters will miss him greatly.