The eight members of the Somos Ohana Nicaragua Board of Directors are volunteers who work effectively on Maui to plan and oversee fundraising and expenditures for our projects in rural Chinandega Province, Municipality of Villanueva, NW Nicaragua.  They also communicate all year with our partners in Nicaragua regarding ongoing and future projects, and several go every summer to work with our Nicaraguan partners.
Our Valuable Team Members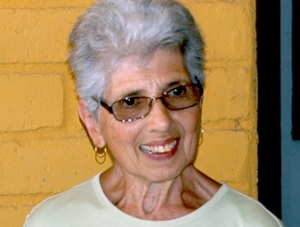 Charlotte (Maura) Flavin
President
Nurse (ret)
Pukalani, HI
Following Hurricane Mitch, my husband and I volunteered to help with reconstruction and medical care in the Municipality of Villanueva in 1999. Since then we have continued to address urgent needs identified by local partners in this area. In 2006 we registered Somos Ohana Nicaragua as a non-profit corporation with 501 (c) (3) status, to help continue and expand our work. Our name, translated, means "We are family with Nicaragua." When our brothers and sisters have serious needs that they cannot resolve by themselves, who could refuse to help?
Physical Therapist/Healthcare Admin (ret)
Wailuku, HI
Ten years ago I volunteered to provide physical therapy to children from Villanueva. Since then I have gone every summer to live with "my family" and have watched the kids grow up. I feel that I have gained more than I have given. Our goal of improving healthcare and education is being met through scholarships enabling local youth to become a physical therapist, speech pathologist and nurses. But much more is needed. I am proud to be part of Somos Ohana Nicaragua.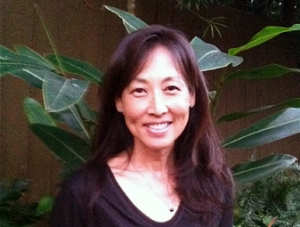 Barbara Lee
Board Member, Secretary
Registered Nurse
Kula, HI
Our health and education projects are making a difference the community! I'm especially interested in health care issues and have learned much by volunteering since 2012. It's exciting to see the improvements of special needs children every year at the summer camp. Our group works well with the volunteers and families in Nicaragua, and it's great to see the community come together. I look forward to returning to see our dear friends and continue our projects.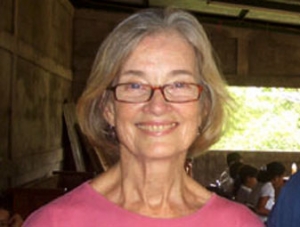 Mele Stokesberry
Board Member, Publicity Chair
Spanish Teacher (ret)
Kula, HI
I taught English in Nicaragua in the 1980's with Maestros Por La Paz and came to feel a strong solidarity with the people as they were forging a new society following the overthrow of Somoza in 1979. I joined the board to continue to contribute to this effort by helping to provide education and health care services, smiles and hope for kids and adults in the municipality of Villanueva.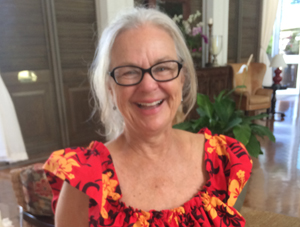 Mary Santa Maria
Board Member
Makawao, HI
Somos Ohana Nicaragua gives me the opportunity to work with communities in Central America where I was a Peace Corps Volunteer. It is rewarding to be able to give back in a very concrete way by providing educational and other opportunities that help these communities achieve goals that would be difficult to achieve otherwise.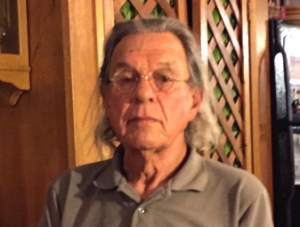 Olinda, HI
My prior Peace Corps experience in Gabon and Cameroon and later work for the US government in Vietnam and the South Pacific islands, instilled in me a love for travel and working alongside native peoples to improve their lives through education and farming. By volunteering for Somos Ohana Nicaragua I want to share what I have learned with rural communities working to provide clean water, healthy animals and drought resistant crops. As a board member, I aim for clarification on how we set priorities, and can suggest alternative approaches to solving problems.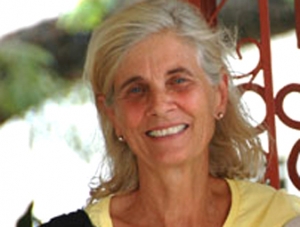 Judith Buettner
Board Member
Substitute Teacher
Olinda, HI
I wanted to volunteer in a short-term community development project in South America and joined Somos Ohana Nicaragua. The work is exciting and fulfilling and I'm learning Spanish. I see us as "planting a seed" for change.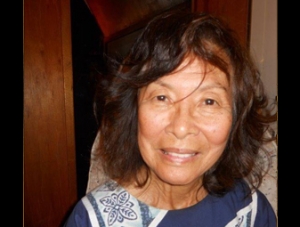 Kula, HI
Being a native of Bluefields, Nicaragua, but having emigrated to the US with my parents at a young age, I have always been interested in the people of Nicaragua, and curious to see how the lives of the poor have changed since the Revolution. My volunteer work began in 1999 with reconstruction in Villanueva after Hurricane Mitch. Now I solicit doctors on Maui to contribute medical supplies. My husband and son are both doctors and I hope they will also volunteer in Nicaragua. It is important for our children to witness the lives of others less fortunate, and gratefully help to improve their lives.